Description
Packaging & Delivery

Packaging Details
Plastic bags,carton or as your requirement.

Delivery Time
Shipped within 10 days after payment

Related Products
Have it, give your hands better protection.
The red colored wrist strap makes it easy to identify the size of this glove with one quick glance.

That way you can easily tell it apart from other similar ones if you have multiple sizes or types stored in your kitchen.
Product Description
More attention to detail!
1, Steel cut-resistant gloves are of excellent quality, soft and comfortable, with excellent elasticity. The protective performance reaches 5 in Europe and America. It is also unmatched by other similar products. It is another good product in current anti-cutting gloves.

2, domestic pure steel gloves.

3, nylon buckle metal belt can be adjusted.

4, single gloves, gloves inside and outside the reverse can be suitable for right hand use.

5, a total of 6 stainless steel gloves size, respectively, to identify different colors.
Detailed Images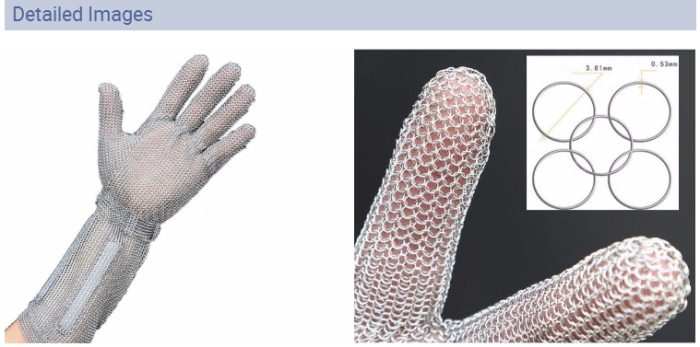 Application
Cut Resistant Level 5 Safety Work Butcher Gloves can protect your hands and arms when operating, which makes you more safe and efficient.

Mainly apply to the meat processing industry, garment industry, student canteen, home slaughtering, hotels and supermarkets.

Instructions:convenient to reverse wear just by adjusting the nylon belt, and an odd glove can be wore by the right and left hands.
safety and health, comfortable to wire, and easy to clean metal glove.
Daily maintenance: You must clean the stainless steel mesh glove after using, and you can use the high pressure hot water or safety washing for food, then, washing with water and dry in the air.
Packing & Delivery
Packaging Details

Plastic bags,carton or as your requirement.

Delivery Time

Shipped within 10 days after payment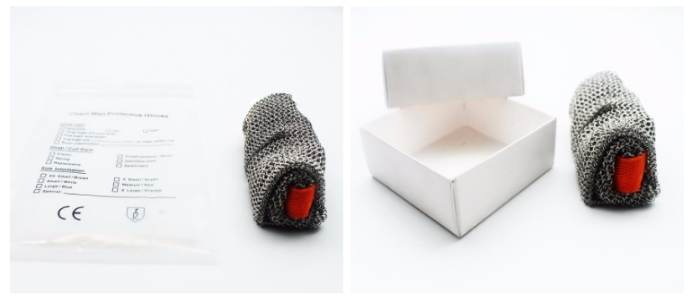 After-sales service

Promised free maintenance within 6 months, life can be to repair.


Packaging & Delivery
Delivery Lead Time :

Shipped within 10 days after payment
Africa,Central America,Central Asia,East Asia,Eastern Europe,Middle East,South America,Western Europe,World Wide,North America & The Caribbean,Oceania,South & Southeast Asia
According to customer requirements
This member assumes full responsibility for the content of this listing. Sawdagger accepts no responsibility whatsoever in respect of such content. To report fraudulent or illegal content, please
click here
.